Inspired by Nature. Defined by Romance. No Club Like It.
Our

Standard

Rates:

Day Use: $30./per person per day
RV: $85.00/ day for 2 persons\ $45.00/day for 1 person
Lodgings: $190., $180., $170. and $155./ night stay
(COUPLES) Premier Pass or RV: $115.00/day per couple

*******************

MEMBERSHIP: 2018 ASSOCIATE

program is as follows:

Members pay up front ASSOCIATE membership fee per person of $150.00/person for the year and receive 15 to 30% discounts off all facilities, lodgings, RV/camping and day use.
(Program runs from June to June, 2018 - 2019)

This program is optional and you have the choice of standard membership rates which also includes the membership dues and is a pay-as-you-go program.

ASSOCIATE

Rates: (receive reward discounts for return-n-return visits.)

Day use: $10./per person per day
RV: $65.00/ per day for 2 persons\ $30.00/day for 1 person
(Couples only/ double membership required may enjoy lodging discounts.)

Lodgings

: $155., $145., $135. and $125./ night stay

(COUPLES Fantasy:Premium Premier Pass or RV/Camping: $85.00/ per day per couple

PLUS

includes

BUY 6

of like stays and

get 1 FREE!

Call: 360-426-7116 or write:

kathy@arcadianaturally.com

---
---
Premier Pass and Day Use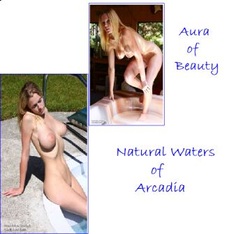 Membership gives you:
* Full day's access (11:00 a.m. - 7:00 p.m.)
* Hot Tub /Pool access with music poolside
* 6 acres to enjoy the hedonist, Au natural
with a Greek statuary, private retreat gardens, fountains and pond
* Outdoor chaise lounge seating and Au natural tanning
* Indoor and outdoor showers
* Propane barbecue access for outdoor picnic.
( Do bring your own refreshments as we do not serve food here.)
* Bring your own towels.
* Varied Wednesdays and some Saturdays through the summer,
we will have massage therapists available for outdoor massage
under warm, soothing skies.

Cost: $30.00 per person



---
Reservations:
Call and make reservations: 360-426-7116
or email to: kathy@arcadianaturally.com
You can call the day of your intended arrival but do make sure you do talk to office staff. We will give you an orientation and tour with your first visit.
Short-term property rental guarantee can be done on your credit card.
Should you not show or cancel within the 5 days of your arrival your credit card would then, and only, then be charged. Generally, facilities are available up to the week out as our guests members are so busy they don't often reserve until the week of their stay. However, you never know, we may just have a space for the night of your call. So just call and check with us. 360-426-7116





---
ARCADIA
Romantic Nudist Club Getaway
141 S.E. James Road
Shelton, WA 98584
360-426-7116
E-mail:

kathy@arcadianaturally.com